Well well! Here's a sneak peak at my shorts, when I saw them, they reminded me of the s/s12 Chanel show far too much. I originally wanted a skirt but the shorts were just too cute! Not bad for £23 from Zara either!
I can't wait to wear them with bare legs in the summer ( or on holiday) but as the chill is still here, tights and a jumper it is!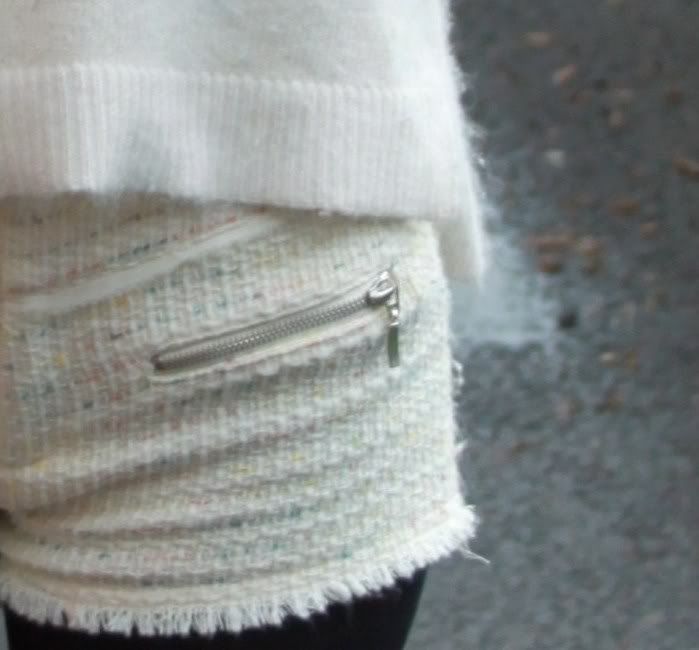 I bought this jumper way before Christmas, however the slight metallic sheen isn't just for winter! It can be worn woth pretty much anything and It slides in perfectly with my spring/summer wardrobe! ( which consists of lots of sheeny things, blues, green and mint, got an underwater theme going on ATM) I love how soft and comfy it is, it's a lovely angora mix and at the time I got it half price online with a discount code!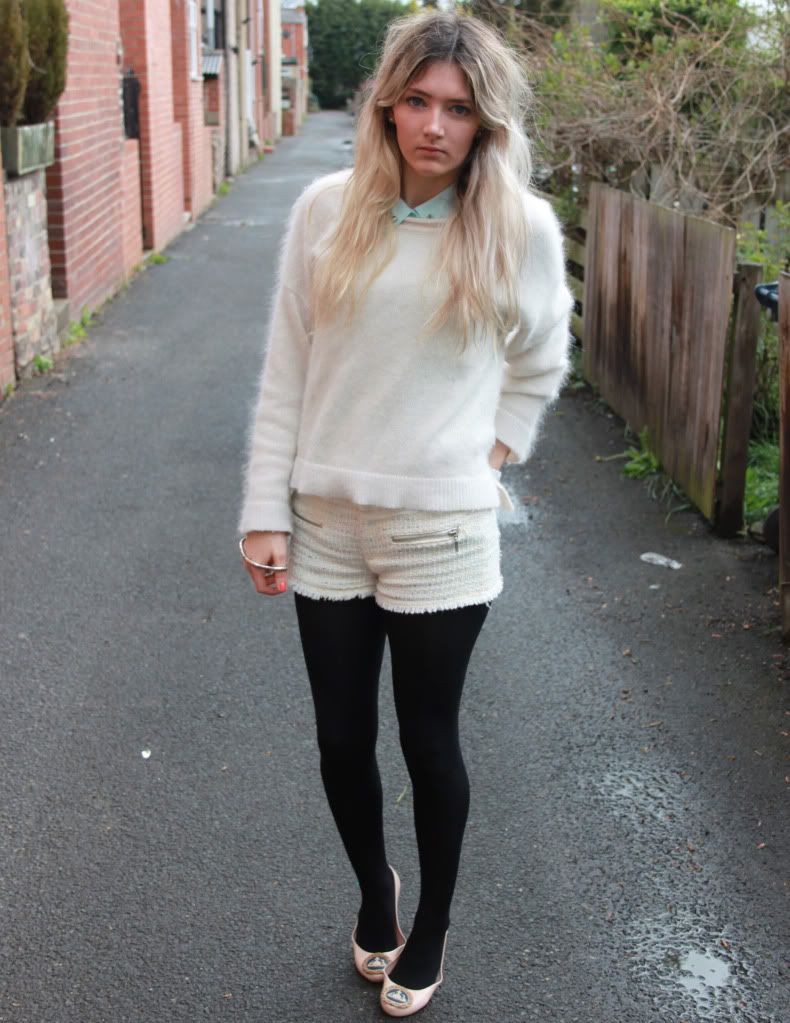 This shirt i got a while ago, I wanted something sleeveless and I loved the colour! Plus it was a very reasonable 7.99, so I didn't really mind about the crappy viscose material ;). I customised the collar ( I have a thing for collars ATM) with some spikes which I have been meaning to utilise for a some time, originally I was going to add them to slippers/loafer shoes but never got found to finding the right pair ( at an okay price if I was going to stick spikes in them). So a spikey collar it is!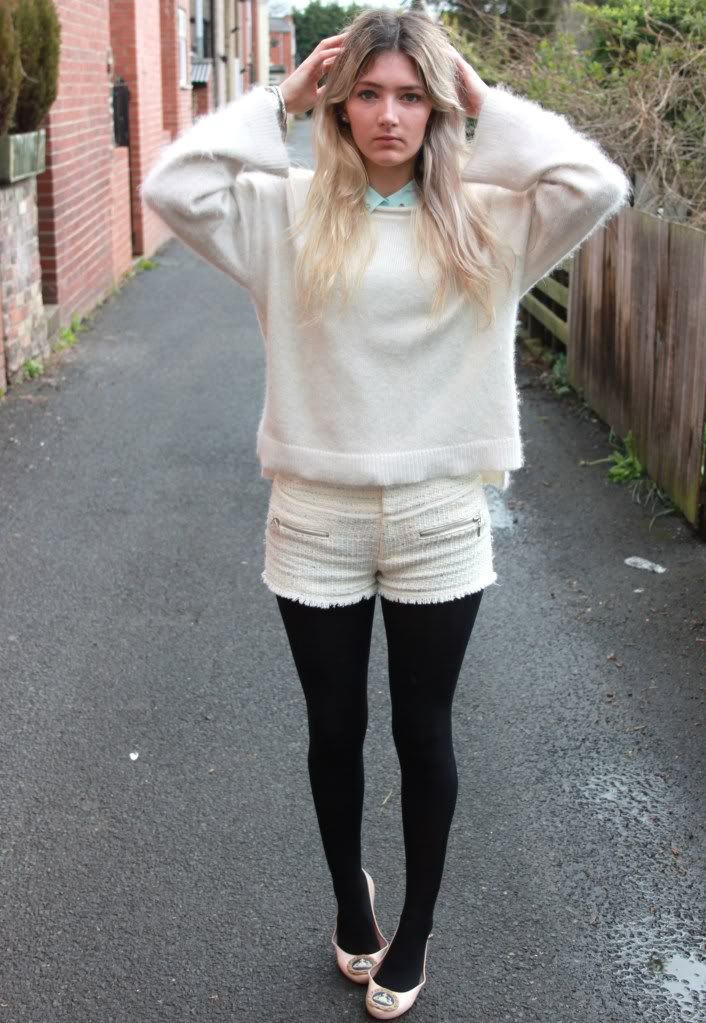 my full outfit:
Blue shirt:
h&m
with DIY spikes
How are you wearing metallics in the summer? I find them great to soften up with pastel/ light shades! Leave a comment below and let me know... Don't forget to leave your blogs and will pay them a visit as usual!
You have all been so kind in the comments lately! (don't stop ;) I appreciate you all visiting my blog so much!
Will be back soon!
Thankyou!
Kate <3