I don't know what it was today, I just couldn't find outfit inspiration. Infact the rain probably inspired me today cause I ended up in black black black.
I've been wearing a lot lately and I'm not quite sure why,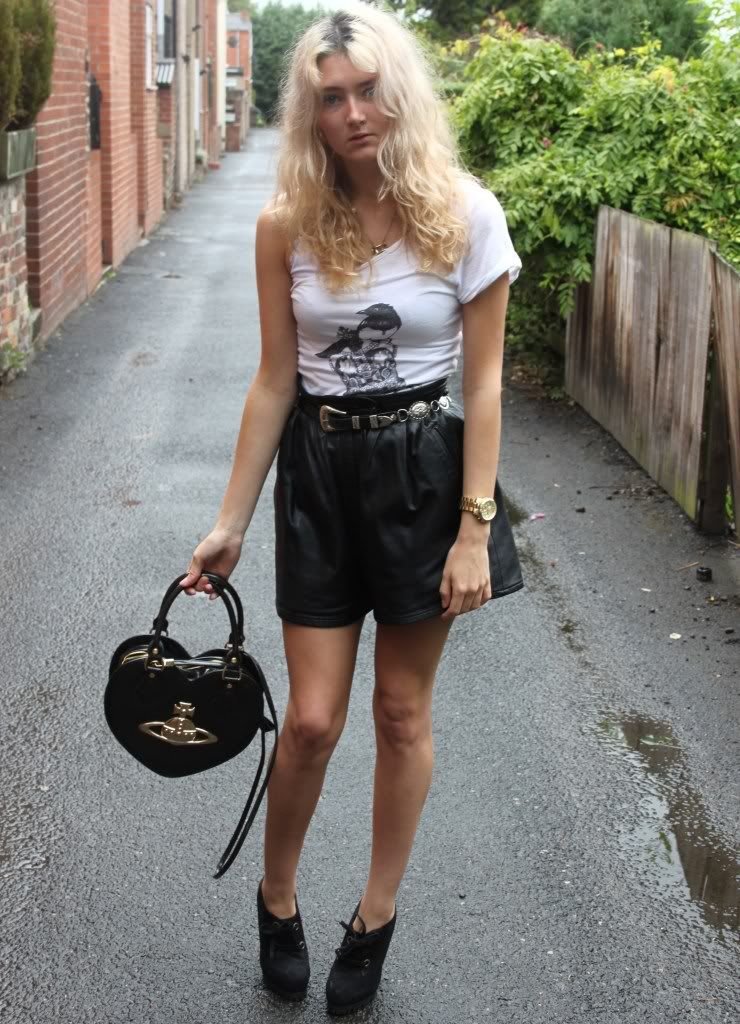 Here's me looking very miserable in what i feel like calling council estate chic. But its not infact it' my new street :/
Jut hoping the sun gets out so I can get more of my bright colours on! (Been ordering some more of ASOS Sale) ;)
I go over to Paxos on the 11th and I cannot wait, definitley some good photo opportunitys over there.
Top: Artisans for ASOS
Leather Shorts: Vintage
Shoes: Carvela
Bag: Vivienne Westwood
Ciao!