These are a few of my favourite shots from my Holiday. Took at
sunset
the sun was reflected in the water turning it and the sky a lovely shade of pink, oh so similair to the colour of my dress at the time.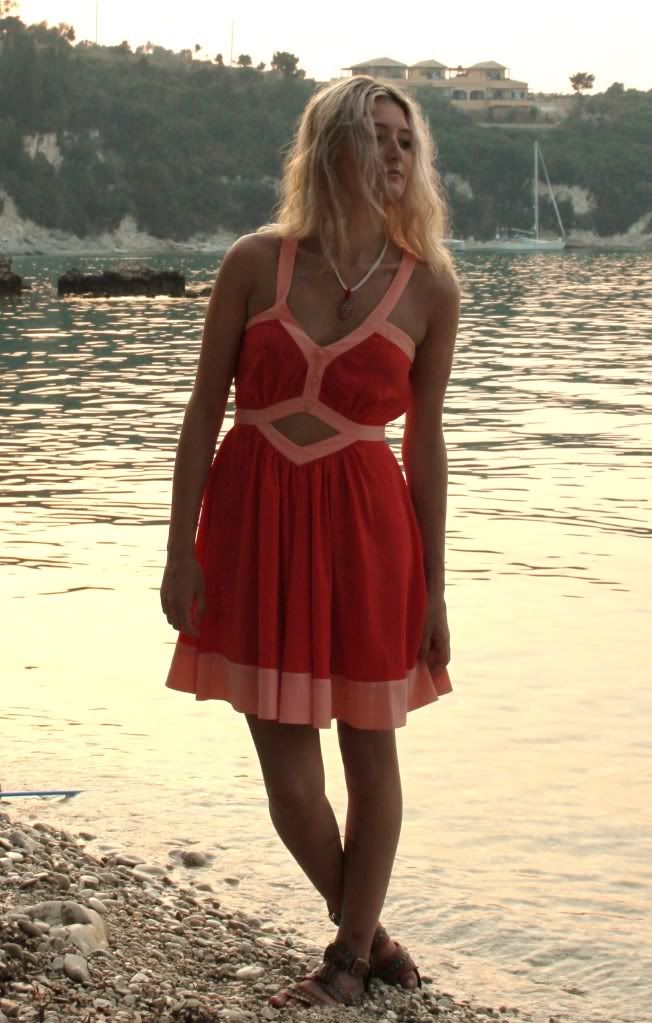 Outfit
Dress: Asos
Sandals: Kurt Geiger
Necklace: DIY
My Bargain
The dress of course! From the ASOS sale at
£15
I loved the cut away mid drift however I am yet to and seriously doubt I'll get away with wearing it in England again any time soon :(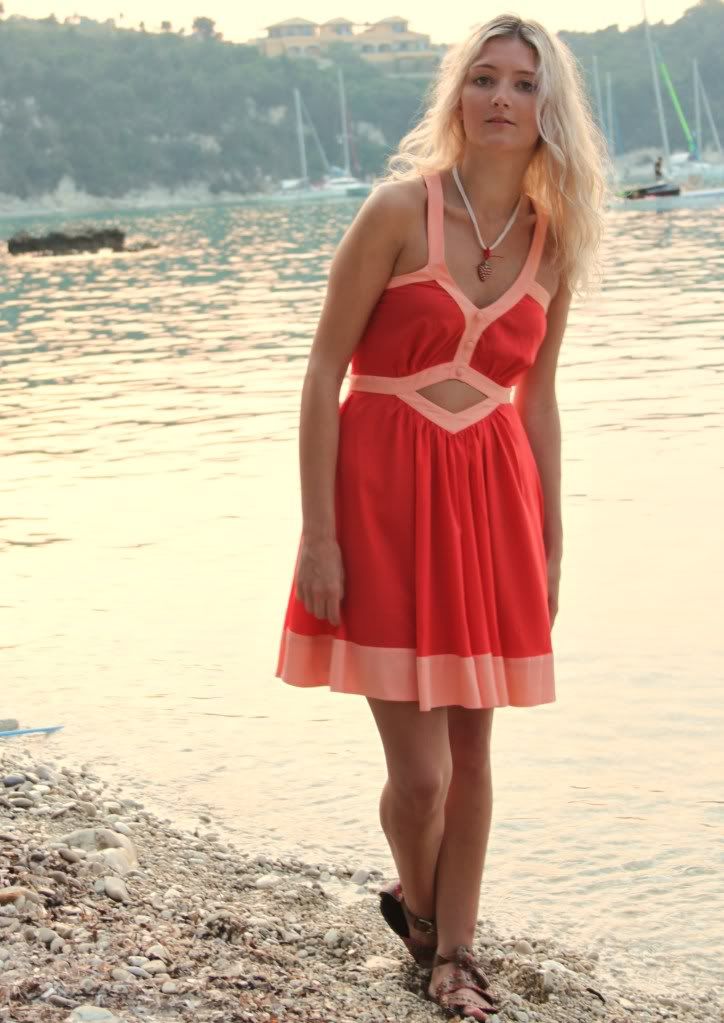 DIY
My necklace was actually part of a birthday card from my mam a couple years ago, it had this lovely strawberry on, so I took it apon myself to add it to some thread and turn it into an accessory.
Soon will be the last of my summer uploads I think :( however I have some good ideas for A/W so stay tuned..
See you soon!