its been a while for a photograph so a couple new ones, not my best but LOOK AT MY NEW BAG. yay.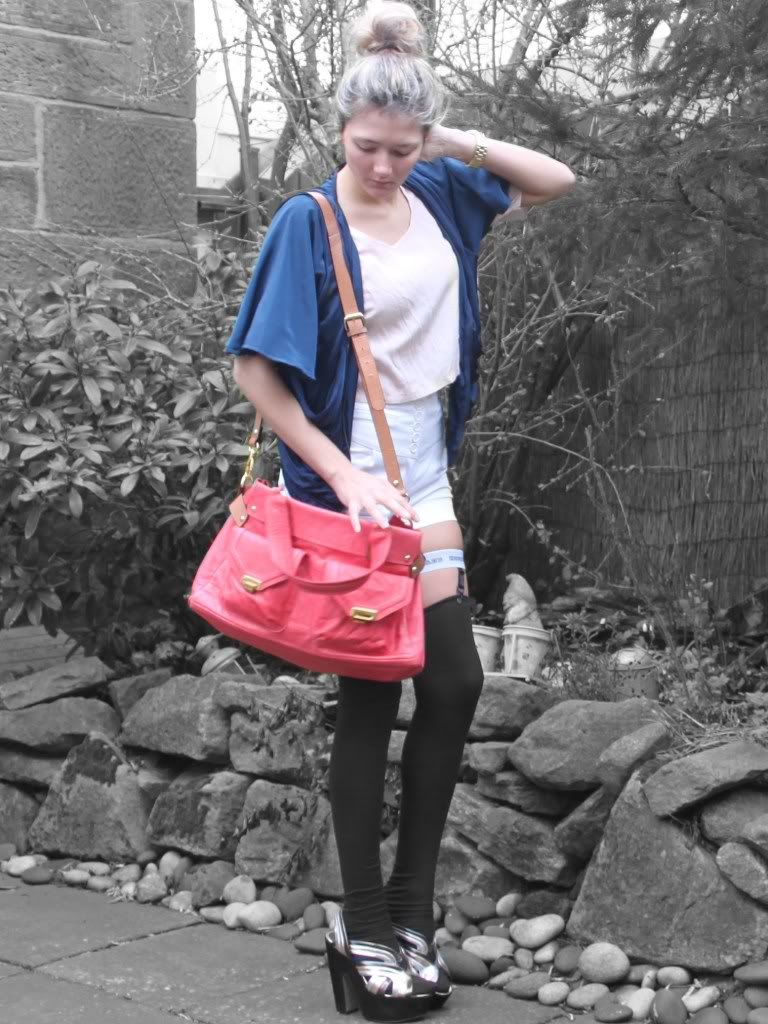 clothing, from bottom
Shoes: Kurt Geiger
Suspenders: House of Holland
Shorts: Primark
Bag: ASOS
Silk Crop Top:Vintage
Jacket:Topshop
loving my new bag as a spring update and love the S/S sportwear trend atm!